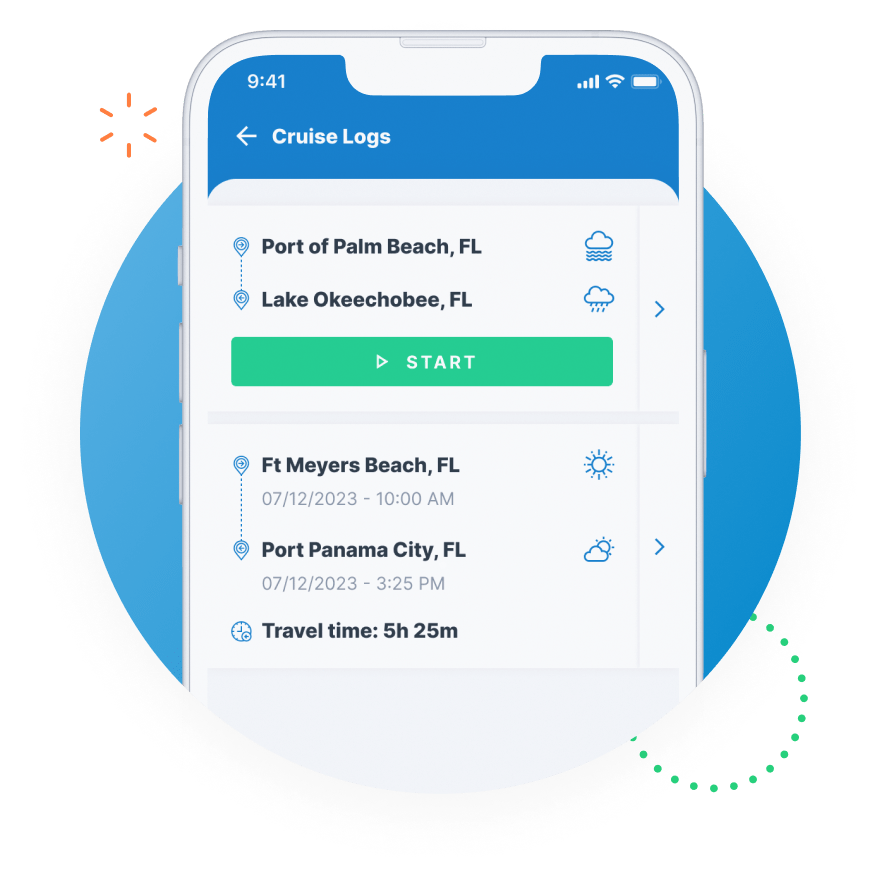 Cruise Logs
Over time, your cruise log becomes your story at sea.
The last thing you want to do is lose the record of your voyages to weather, misplacement, or other unfortunate event. That's why, in the modern digital age, YachtWave's information management is just as much about protection as it is convenience.
It's also comprehensive, capturing both the functional and the fun. Ports of call, trip duration, forecast conditions—these document your growing experience offshore while also helping you recall the adventures that make boats worth owning.
Your story doesn't need a pencil, it needs a partner. YachtWave is there to set it all down for you.
Features & Benefits of Cruise Logbook Apps/Software for Boats/Yachts
 Boat owners and operators need a phone app that can help them keep track of important information related to their vessel and boating activities. A boat logbook app is a convenient digital resource with a logbook, trip tracking, and weather and tide information.
A boat/yacht logbook app can hold a variety of critical information. Users can create logbook entries, including start and end times, distance, location, and fuel consumption. Photos and notes can also be added to the entries for additional context and details.
There are many advantages for boat owners and operators who use a boat/yacht logbook app. Users will be able to track their boating activities for future reference easily. Commercial boaters who must keep detailed records for legal or regulatory use will find the boat/yacht logbook especially useful.
 Learn more about the YachtWave™ boat management app.